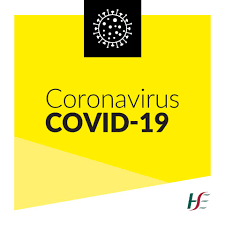 Crossmolina Church will open for Mass on Tuesday, 21st July at 9am.
The dispensation from the Sunday and Holyday obligation is extended for the time being.
Mass on Tues, Wed, Thurs at 9am, Fri at 11am.
Side isles will be closed off for weekday Masses
Weekends as usual in all Churches
No Masses on Mondays
Three people in every second seat.
Maximum number allowed will be publicly displayed at the entrance of all Churches
We must ensure that the required physical distance is maintained during all liturgies, some seating rows (every second one) will be closed off. One person or one household of two people could sit at either end of a row. Any larger group (family or household) would occupy a row to themselves.
Extra people can listen in their car outside Church.
Participation over  the week is encouraged rather than having everybody turn up on Sunday.
Sunday Masses will be limited to two intentions.
People will be asked to leave the Church gradually after Mass and encouraged not to gather outside, so that social distancing is maintained.
Those who are sick or have any symptoms of or confirmed COVID-19 should stay at home.
Cocooning volunteers or lay ministers should be sensitively invited, having carefully weighed the risks and benefits, to give an indication as to whether they choose to stay at home or to continue in their public ministry, in which case they should be advised to be cautious and prudent in respect of the activities in which they engage.
Seating areas, door-handles and other key touch points will be thoroughly sanitised after Mass.
All people are advised to wear mask.
Boxes will be placed at entrance of the Church for contribution envelopes, to avoid the need for people to pass collection baskets or bags.
Holy Water fonts will remain empty.
No Altar Servers for the time being.
We have now set up a Parish support team for all Four Churches. Many thanks to all who came to our meetings to offer help & support as we work together for the Health & Safety of our Community. Thanks to all who have volunteered to help sanitise our Churches after Masses.
More details next week about our re-opening.