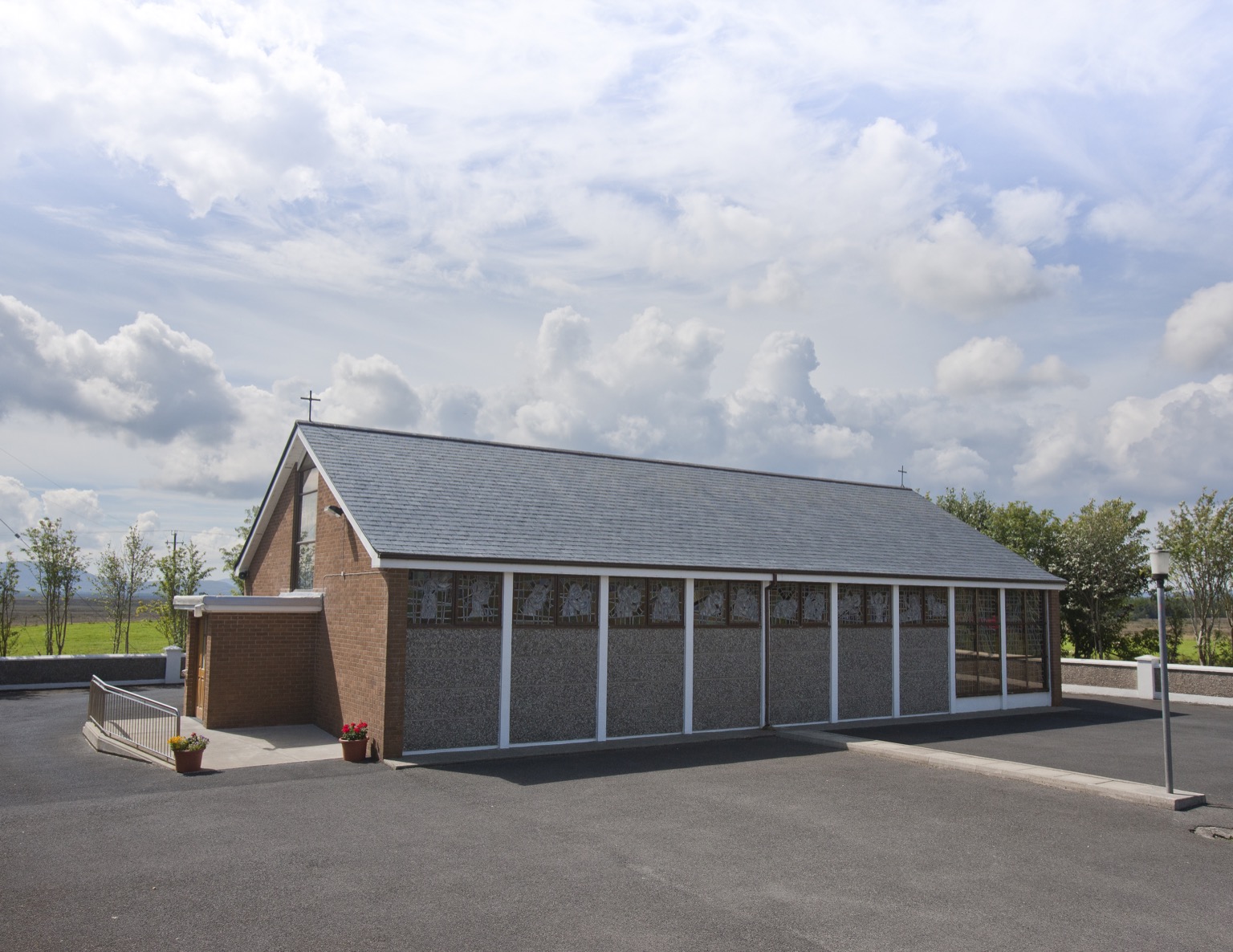 Our Lady of Mercy, Eskeragh celebrates its 50th Jubilee year on 17th-18th September 2022.
Parishioners/past parishioners are invited to submit any photos, captions, memories of the 1972 opening of Our Lady of Mercy Church for the commemoration.  Anyone with photos, memories, stories, please email to eskeraghjubilee@gmail.com
Concert with John McNicholl & Supporting Act takes place in the Dolphin Hotel on Sat 17th Sept @9pm.  Tickets €15.  All proceeds to Eskeragh Church Maintenance & upkeep. Tickets available on the door.
Sunday 18th Sept:  Mass at 1pm in Eskeragh Church, followed by a Family Day in the grounds of Old Eskeragh School.