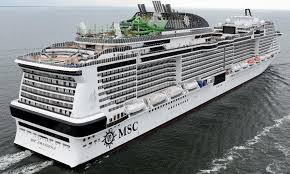 Crossmolina Parish Cruise
Postponed to Next Year
MSC GRANDIOSA  
Sat. 26th June – 03rd July 2021
We are sorry to report that Flyaway Travel has ceased to trade due to Covid 19 pandemic.
We thank Pamela who has guaranteed our cruise for next year. MSC will be taking over all existing Bookings & Cancellations of Flyaway Travel. If you have paid more than your booking deposit, please contact the Commission for Aviation where you can apply for any excess monies paid. Claim Forms can be downloaded from www.aviationreg.ie
Ring the commission for all your queries.
Tel 016611700
Looking forward to 2021!