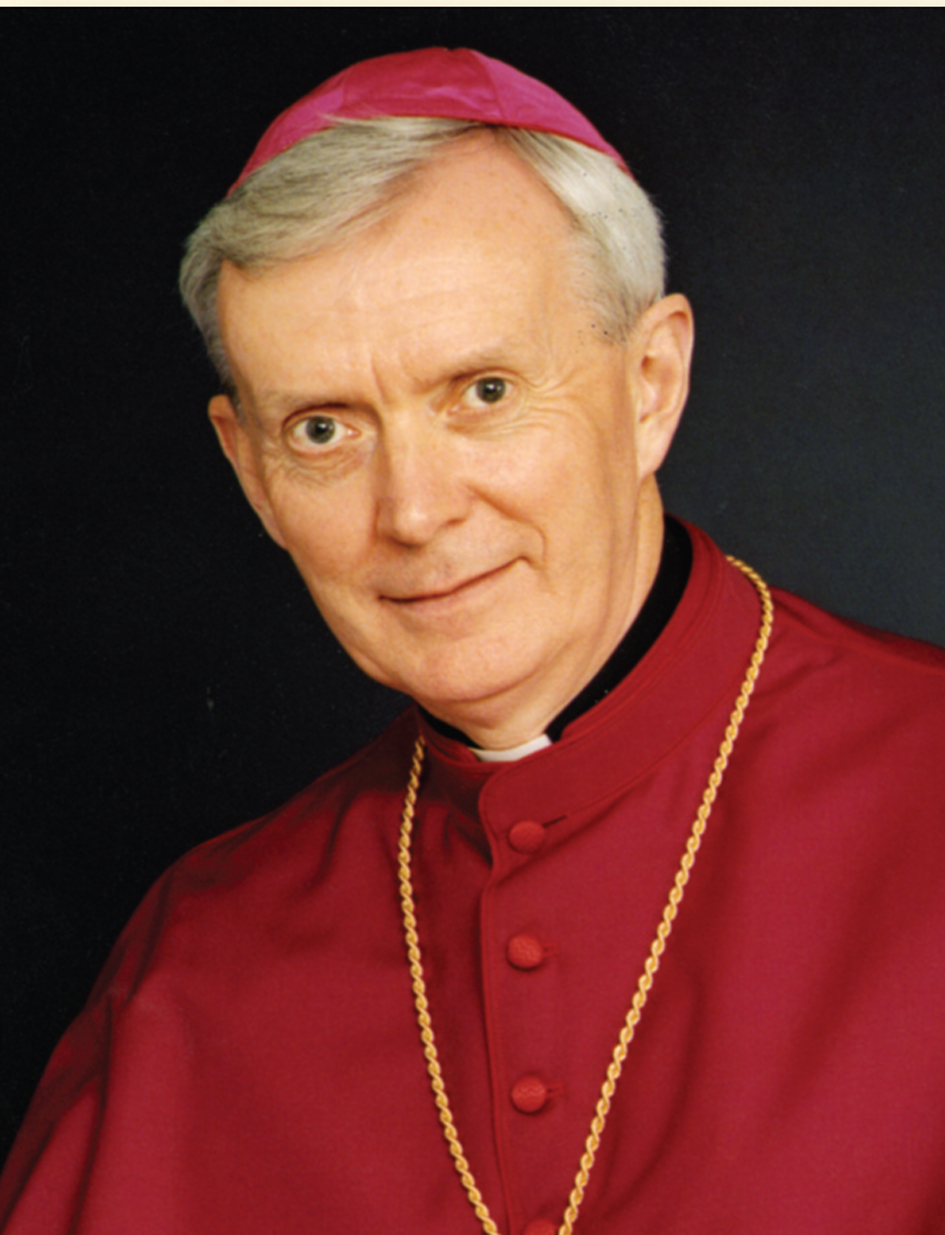 As the churches in this diocese reopen Bishop John would like to take this opportunity to thank all the volunteers who have worked so hard to make this possible. Your efforts are greatly appreciated by him and by the members of each parish community.
I believe that the efforts which have been made will ensure the safe return of the celebration of the Eucharist on a weekly and daily basis.
+  Bishop John
Social distancing in the grounds of the church, in particular, when the bereaved enter the church and are within the building during the celebration of the funeral rites, social distancing should be strictly observed. Expressions of sympathy are not allowed within the church.
Funerals should continue to be private, if at all possible. However, the following should be observed in the church grounds if people gather;
The bereaved should wear face masks if they meet sympathisers.
They should not be expected to shake hands with those who want to express sympathy, nor should they touch them in any manner.
Sympathy should be expressed verbally and quickly.
Face masks should be worn by sympathisers also.
They should respect social distancing while they queue.
They should exit the church grounds by a designated exit point.
The number in the church grounds should not exceed the number allowed for open spaces. This is 200 at present.
Weddings.
Each church should inform the bridal party beforehand of the number allowed in the church during the ceremony.
Guests attending should sit in their own family group.
Music should be provided in accordance with the norms.
The bride and groom should exit the church before greeting guests in the grounds.
All guests should wear face masks in the grounds when greeting the bride and groom. And observe social distancing.
Holy Communion should be distributed in accordance with the normal practice adopted by the church.
The bride and groom should receive Holy Communion in the hand only and not from the chalice as well.
Photographers should observe Government and HSE guidelines.
++++++++++++++++++++++++++++++++